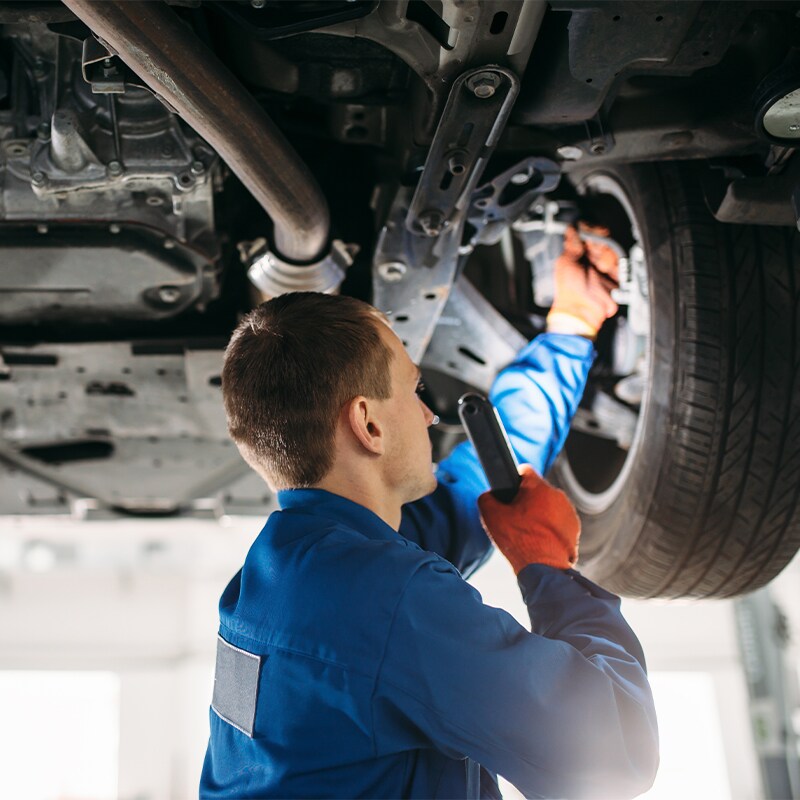 Newburgh Toyota is Here to Help with All Your Cabin and Engine Air Filter Needs
Clean air is crucial not only for the health and comfort of you and your passengers but also your engine's performance. That's why your car has a cabin air filter and an engine air filter. These filters help to keep pollutants, dirt, dust, and more from getting into your vehicle. So, it's important to keep an eye on these filters and understand the warning signs that indicate the need to change them. Fortunately, your friends at Newburgh Toyota, near Woodbury and Middletown, are here to help!
Cabin Air Filters
Your car's cabin air filter is responsible for keeping the air inside your car clean. Without it, your in-car experience would be far less pleasurable as the various contaminants outside your vehicle would have nothing to keep them from finding their way inside. We recommend changing your cabin air filter at least once a year. You can also check it yourself to see if it looks dirty and in need of replacing.
Signs that your cabin air filter might be on its way out include foul odors and a noisy climate control system.
Engine Air Filters
Dirt and dust can wreak havoc on your engine, but a good engine air filter can help to ensure that only clean air flows through to your engine components. A clogged engine air filter can have a negative impact on fuel economy and acceleration, so it's important to check your filter periodically. If it appears black in some spots, it's time for a change. Most engine air filters need to be changed every two years or so, depending on driving conditions.
Schedule Air Filter Service
If you need a new cabin air filter or engine air filter, our experts at Newburgh Toyota can help. Please feel free to get in touch with us about setting a service appointment. You can also find new filters for your DIY projects at our parts center!
Hours
Monday

9:00am-8:00pm

Tuesday

9:00am-8:00pm

Wednesday

9:00am-8:00pm

Thursday

9:00am-8:00pm

Friday

9:00am-6:00pm

Saturday

9:00am-6:00pm

Sunday

11am-5:00pm
See All Department Hours
Dealership Hours
Monday

9:00am-8:00pm

Tuesday

9:00am-8:00pm

Wednesday

9:00am-8:00pm

Thursday

9:00am-8:00pm

Friday

9:00am-6:00pm

Saturday

9:00am-6:00pm

Sunday

11am-5:00pm
Parts Dept. Hours
Monday

7:00am-6:00pm

Tuesday

7:00am-6:00pm

Wednesday

7:00am-6:00pm

Thursday

7:00am-6:00pm

Friday

7:00am-6:00pm

Saturday

7:00am-4:30pm

Sunday

Closed
Service Dept. Hours
Monday

7:00am-6:00pm

Tuesday

7:00am-6:00pm

Wednesday

7:00am-6:00pm

Thursday

7:00am-6:00pm

Friday

7:00am-6:00pm

Saturday

7:00am-4:30pm

Sunday

Closed